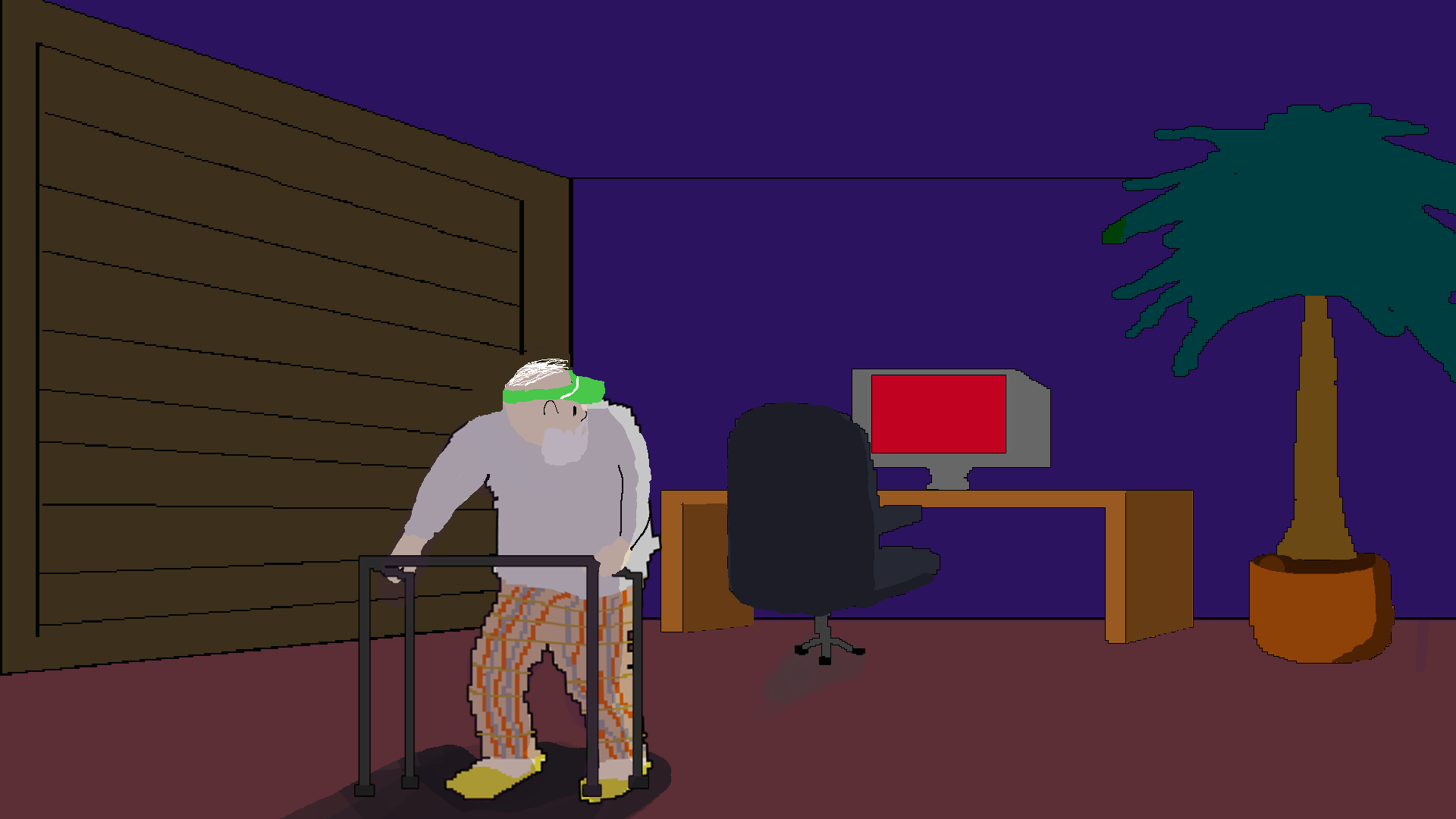 Intruder Detected is a story about an old recluse, Milton Bradley and his struggle to regain control of his computer from a Russian virus so he can return to playing his favorite computer game, Solitaire. Players must navigate dangerous networks and blast through waves of trojans, keyloggers, and more nasty viruses to get to the computer's mainframe.
You can find the game,
here
! 
The game was made over the course of five weeks with a team of three other people.